There is nothing to display at this time
Scheduled Catalogue Maintenance - May 29
The catalogue may be unavailable on Sunday May 29 between 6-10am during the monthly maintenance window. We apologize for the inconvenience and thank you for your patience.
Publish Date:
Thursday, May 26, 2022 - 4:30pm
Rymal Road East Construction near Turner Park Branch
Starting Monday May 9, construction starts on Rymal Road East between Massena Drive and Republic Avenue near the Turner Park Branch. The lights will be deactivated and the turning lanes will be closed.
Please use eastbound lanes only to plan your branch visit.
Thank you for your patience.
Publish Date:
Thursday, May 26, 2022 - 9:30am
Carlisle Branch closing
The Carlisle Branch (1496 Centre Rd.,) closes Saturday May 28 at 5pm. The exterior drop box is available until June 1st. The new branch at 277 Carlisle Rd., is expected to open in mid-June 2022.
Publish Date:
Wednesday, May 25, 2022 - 1:15pm
The History of the Bookmobile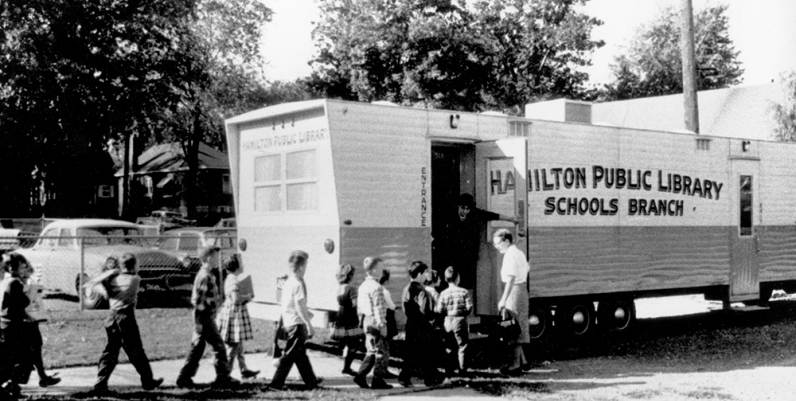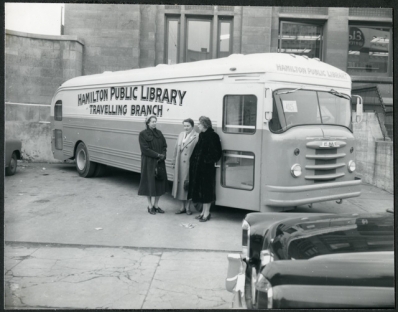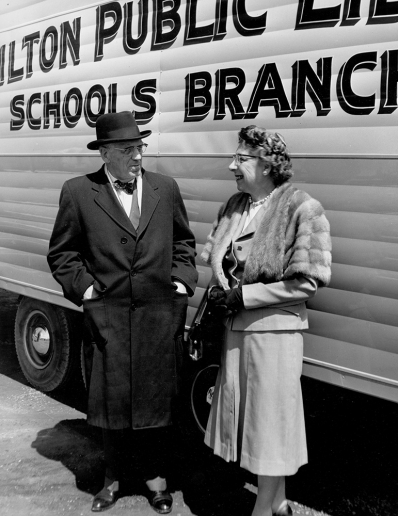 Our library on wheels is a very special and unique part of HPL's public services, allowing us to go beyond the brick and mortar and connect with our many communities in the city of Hamilton.
The first time there was a mention of having a travelling branch for the Hamilton Public Library was in an article in Globe & Mail dated November 16, 1949. Then Chief Librarian Freda Waldon mentioned the idea of having a travelling branch whose chief function was to serve outlying areas beyond a one mile radius from existing library branches. It wasn't until May 7, 1954 that talks of a possible bookmobile was discussed in city council.
Two years later, on December 20, 1956, the first bookmobile rolled onto the streets of Hamilton.
In a Hamilton Spectator article dated January 5, 1957, they talked about how the five stops of the Bookmobile were very popular among children, citing an example of one boy who went back five times, each time bringing someone with him and encouraging them to register for a library card. Another proof of the Bookmobile's popularity was its February 1957 circulation exceeding that of the Main Library's circulation.
Now, the Hamilton Public Library has two bookmobiles and services 12 neighbourhood stops and 25 senior residences. For 2014, the Bookmobile's circulation was at around 123,000. Since October 1973, our bookmobiles have also offered movies in its collection.
The Bookmobile will continue to serve communities that do not have a library branch in their vicinity and provide materials for seniors who cannot travel far anymore. Our friendly staff will surely provide a personalized service and find the perfect material for you.